BBQ - GRILL & SMOKERS

||

BBQ ACCESSOIRES

||

PIZZA OVENS & ACCESSOIRES

||

BUITENKEUKEN - BBQ MEUBELS & TAFELS

||

EN NOG ZOVEEL MEER!!
Breinderveldweg 1, 6365 CM Schinnen Netherlands

WELCOME TO BBQ SHOP LIMBURG, THE BBQ SPECIALIST OF LIMBURG. AT BBQ SHOP LIMBURG ALWAYS SOLID ADVICE FROM SEASONED PITMASTERS WITH A PASSION FOR FIRE, CHARCOAL AND EVERYTHING THAT IS PREPARED ON IT. 
BBQ SHOP LIMBURG – THE KAMADO & SMOKER SPECIALIST OF LIMBURG
RICK GROOTEN IS THE DRIVING FORCE BEHIND BBQ SHOP LIMBURG. BOTH COMPANIES ARE BORN FROM THE PASSION FOR COOKING AND ESPECIALLY OUTDOOR COOKING. AFTER SOME WANDERINGS, WE FINALLY HAVE OUR OWN BBQ SHOP IN SOUTH LIMBURG SINCE MID 2019.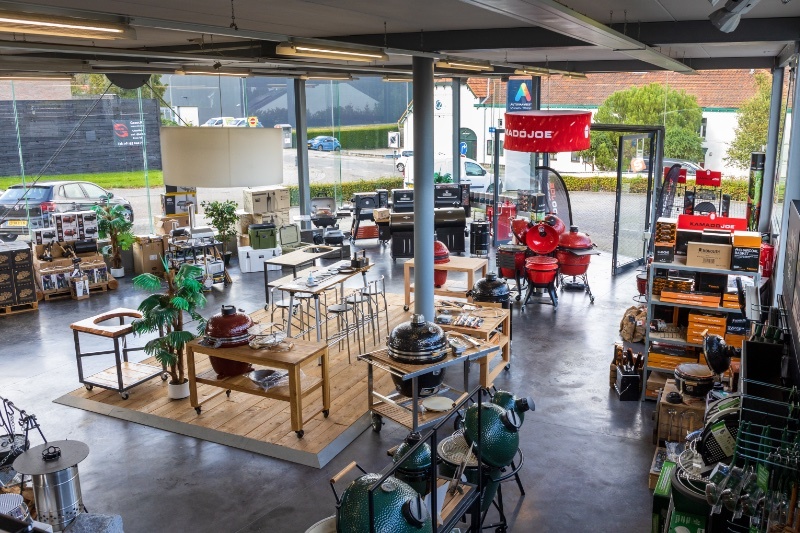 AFTER TWO YEARS OF STACKING, PUZZLING AND COSY CRAMMING, IN AUGUST 2021 THE BULLET WILL FINALLY BE FIRED. IT'S TIME FOR A REAL SHOWROOM WITH LOTS OF LIGHT & SPACE.
FROM MID SEPTEMBER 2021 BBQ SHOP LIMBURG MOVED TO SCHINNEN. HERE WE HAVE, TOGETHER WITH AMERICAN CARS SCHINNEN, CONVERTED A LARGE PART OF THEIR BEAUTIFUL SHOWROOM INTO A BBQ SHOWROOM & SHOP. THE ENTRANCE OF THE STORE IS ALSO OUR "BBQ PIT-STOP", ONE CENTRAL POINT IN THE STORE FOR ALL CONSUMABLES.
HERE YOU CAN QUICKLY BE HELPED WITH EVERYTHING FOR YOUR NEXT BBQ ADVENTURE: COALS, MEAT, RUBS, SAUCES & SMOKE WOOD.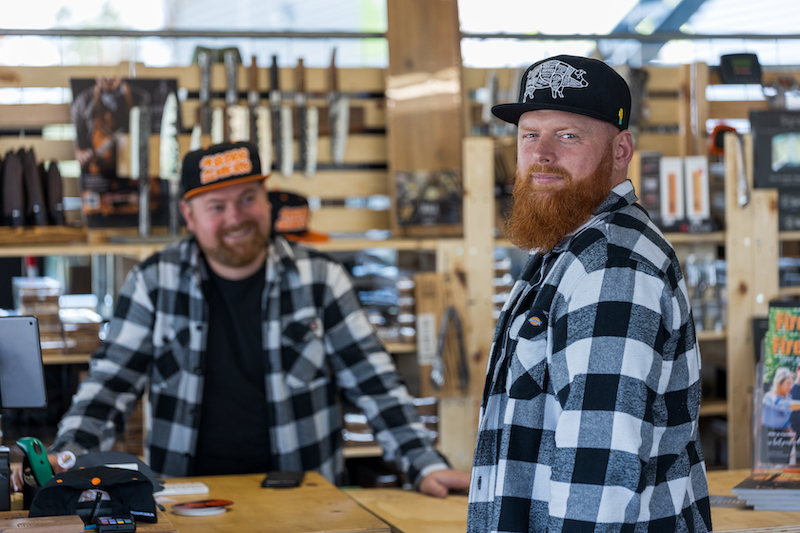 RICK & DAVE
SEASONNED PITMASTERS

ADVICE FROM SPECIALISTS AND FELLOW ENTHUSIASTS!
GET ADVICE FROM FELLOW ENTHUSIASTS AND PROFESSIONAL SEASONNED PITMASTERS! OUR TEAM CONSISTING OF RICK AND DAVE WILL HELP YOU WITH ALL YOUR QUESTIONS ABOUT OUR PRODUCTS BUT ALSO HOW YOU CAN AND SHOULD USE THEM! SEE YOU SOON AT BBQ SHOP LIMBURG!


ADRESS
BREINDERVELDWEG 1
6365 CM SCHINNEN